Your Wate and Fate
Jump to navigation
Jump to search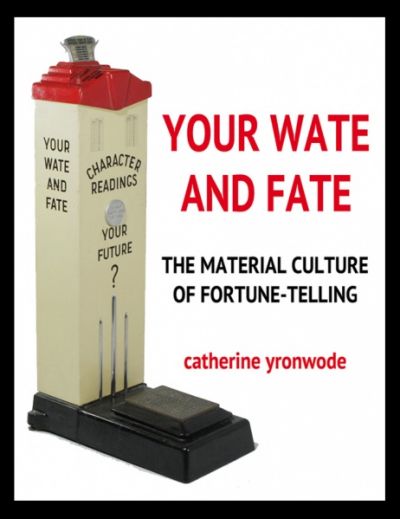 Welcome to Your Wate and Fate, a catalogue of the material culture of fortune telling, with an emphasis on the lesser-known and more unusual forms of divination, especially as known through the ephemeral artifacts of the 19th and 20th centuries.
This site is a book-end or companion-piece to The Mystic Tea Room, my web site devoted to the material culture of tea leaf reading or tasseomancy.
The unique spelling of the wis web site -- that is, the substitution of Wate for Weight -- comes from the slogan on the narrow side-panel of an American Scale Company penny scale that i happen to have in my downstairs bathroom.